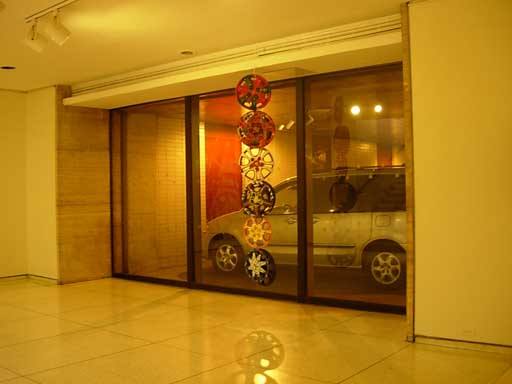 Quinn and Stephanie DeGeneste
Quinn & Stephanie DeGeneste, founders of the New Covenant Christian Academy Project opened up their home to prospective students and friends of the project to take part in a creative exercise. The challenge was to find hubcaps anywhere they could and to create works of art out of them. They gathered on October 1, 2005 and with paint and brushes in hand were directed by Quinn DeGeneste who is an artist, on how to go about expressing themselves on these hubcaps. The results are what you see in this exhibit. Fun and creativity reigned supreme as all types of designs emerged.
The proposed opening of New Covenant Christian Academy will be in September 2006, grades K-8 in Plainfield, NJ.