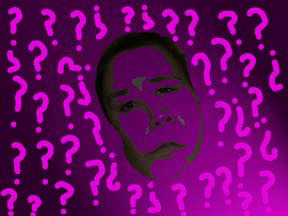 Nicole Staples:
A Study in Boredom

A small town, what is there to do? This is a problem that comes up quite
often in the little town of Cass Lake. I am nineteen years old and
unfortunately, I grew up in Cass Lake. I've been here my entire life. My
friends and I try to spend most of our time in Bemidji , a town that is much
bigger than Cass Lake. Well, just about two months ago, Cass Lake finally
got a movie theater YIPPEE! That wasn't much of a success, but it does
give us something to do, at least sometimes. About the main thing in Cass
Lake for youth to do,is play basketball. At Cass Lake Elementary School we have
two rezd out basketball hoops. That's kinda the main attraction, besides
the three convenience stores, five bars, one liquor store and more than fifty
drug houses. So what should we do today?

Bio -- I was born in Bemidji, Minnesota. I lived there until I was seven
years old when I moved to Cass Lake. This is where I now call home at twenty
years old. I graduated from Cass Lake Bena High School and am now attending
Leech Lake Tribal College to further my education and my understanding of my
cultural heritage. What makes me an artist? What really makes someone an
artist is doing what they love and what they believe in. When I take
pictures that is when I am an artist. It is what I love to do!