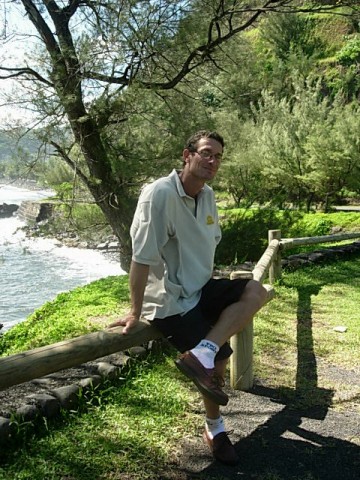 Island Jeep Safari today

!
9 am Rodrigo showed up with a jeep/truck. He is a kid at heart and knows the area, terrain and history. He was wonderfully, exuberantly, inspirationally fun.
With us was a newly wed couple, Jeff & Melanie, on their Honeymoon. headed for Bora Bora and other areas, island hopping! Then there was a French couple and their daughter. Bernardo, Francis & Helena.
Our jeep!
Rodrigo, our guide & Francis