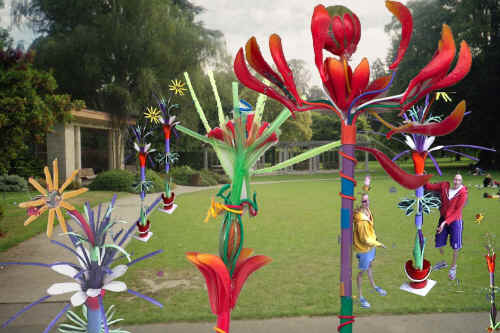 Henry Sunderland, New Zealand
This is a cut and paste mock up of the fantastic new pipe forest which is in place right now until July 12 at the Botanic Gardens Playground, Christchurch Botanic Gardens, North Hagley Park, Christchurch, NZ.
Pipes from New Jersey and France, will join with pipes from New Zealand at the Cork Gallery, Lincoln Center, NY January 9-21, 2003 and beyond! Artists contributing are from New Mexico, Vienna, Hungary, Japan and Russia.
Photography by Vance Stone <vstone@clear.net.nz>